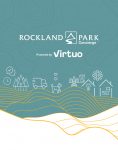 Welcome to the Rockland Park Concierge - Powered by Virtuo.
Enjoy a simpler experience from move in to settling in and beyond.
At Brookfield Residential, we know moving can be a big and stressful task, and that's why we are thrilled to announce our partnership with Virtuo.
Virtuo is a moving concierge service company that caters to you, whether you are a first-time home buyer, in need of more space, or moving into your forever home. Virtuo makes moving from your existing home and settling into your new home pain-free. No more wondering what's around the corner, or how much it will cost. Virtuo will manage and coordinate the entire move and settle process from A to Z, with no small detail forgotten. Brookfield Residential and Virtuo welcome you to enjoy the excitement of moving into your new home without the anxiety of a never-ending to-do list.
Once you've settled in the concierge team paired with their digital app will support your home ownership experience.  Supporting you ability to adventure more and deal with maintenance less.  Connect with your concierge to get help with lawn care, snow removal, window washing, cleaning services and so much more.  They will curate a list of incredible quality partners and many times get you the best price and save you money.
Rockland Park - Community Concierge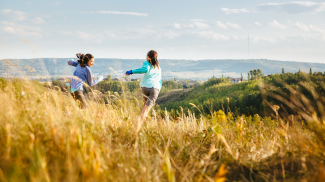 How it Works
A dedicated concierge team member will be assigned to you and will manage and coordinate every aspect of your move (and best of all the concierge service is no cost to you!)
The concierge team members can assist with the following (and much more)
Finding Movers
Hiring Cleaning services
Setting up or switching utility providers/TV and Internet Setup
Find the most competitive quotes for any service you may need!
And once you have moved in a settled into your new Rockland Park home, the concierge team will continue to support your life in the community.
No Task is too Big or too Small….
They can assist with hiring the following (and much more)
Finding Exterior Maintenance providers
Hiring Cleaning Services
Seasonal Yard Care Solutions
Snow Removal Services
Events and activations to meet your neighbors
Unique partnerships with local businesses
The Rockland Park Concierge Team already supporting a great experience!